Baptisms
We enter Christian community at the baptismal font. Here we are received into the church as disciples - apprentices - of Jesus. Candidates for baptism (whether infants, youth or adults) are sponsored by a member of the congregation who brings the name of the candidate before the Session for reception. Preparation for baptism is provided by our Congregational Minister.
Those who have been baptised elsewhere and who wish to become members of the congregation can arrange to transfer an active membership to University Hill. Those whose membership in a congregation has lapsed may renew their baptismal promises and be received as a member of University Hill. More information about membership is available here.
We welcome inquiries from any who are considering the sacrament of baptism or who wish to become a member through transfer or renewal of baptism.
Marriages
We welcome conversation about the possibility of celebrating your wedding with our congregation. Because Christian marriage is a life long commitment made to one another as an act of discipleship we invite couples, regardless of gender, to make their marriage vows with the support not only of family and of friends but also of the congregation. You can find more information about weddings with University Hill Congregation here. Our Congregational Minister will be glad to speak with you about your wedding plans.
You can find information about being married in British Columbia here.
Funerals
It is often hard to know where to turn at the time of a loved one's death. Do not hesitate to contact us if you are considering a Christian funeral or memorial service. There is no fee for this ministry. Our Congregational Minister will be pleased to speak with you about arrangements for a service.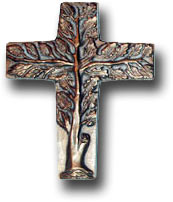 Banner art is taken from the Christian Seasons Calendar. Thanks to our artists for 2015-2016