Ed Searcy — Congregational Minister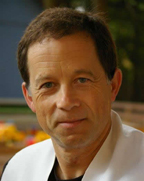 Edwin Searcy
was called to University Hill Congregation as its Congregational Minister in 1995. Ordained by the British Columbia Conference of The United Church of Canada in 1980, Ed has also served pastoral charges in Minnedosa-Rapid City, Manitoba as well as in Crescent Beach and Richmond, British Columbia.
Ed received the Bachelor of Arts in History from the University of BC, the Master of Divinity from the Vancouver School of Theology and the Doctor of Ministry from Columbia Theological Seminary in Decatur, Georgia. The first year of his Masters studies were spent at the Pacific School of Religion in Berkeley, California.
As a pastor Ed's particular calling is to aid in the recovery of the distinctive features of Christian identity in the church. He notices that the mainline church suffers from communal amnesia that regularly leads to anxiety and despair, draining energy and nerve. Ed's passion is to assist in the cultivation of a hospitable, courageous and compassionate congregation that is unashamed in its love of the gospel and of the God who, in Jesus, has called it into existence. Ed's preaching and ministry is rooted in seven working assumptions of life in a missional church. He is an endorser of the Ekklesia Project.
Ed has written for United Church periodicals such as
Touchstone
,
Gathering
,
Mandate
and
The Observer
as well as for
Word & World
,
Journal for Preachers
, the Gospel and Our Culture Network, and
The Christian Century
. He has contributed to "The Life with God Study Bible" (the introduction to, and notes for, Ezekiel), "The New Interpreter's Handbook of Preaching" (an article titled 'Shaping Congregational Identity'), "Feasting on the Word" (a homiletical perspective on three texts from Ephesians in year B of the lectionary) and "Feasting on the Gospels" (a pastoral perspective on three texts from John). Ed is the editor of "Awed to Heaven, Rooted in Earth: Prayers of Walter Brueggemann" (Fortress Press, 2003).
University Hill Congregation commissions Ed to speak beyond the congregation. He has been the theme speaker at annual conference meetings of the United Church in Alberta & Northwest Conference, Maritime Conference & BC Conference as well as at numerous national and local conferences on worship and congregational renewal.
Married, father of four children and grand-father of seven grandchildren, he enjoys walks and runs along the beach and into the forest near his home in Crescent Beach. In 2011 Ed was diagnosed with multiple myeloma and amyloidosis and so now belongs to the company of those who live with cancer. Ed's reflections on gospel, church and living with multiple myeloma can be found on his blog Holy Scribbler. After thirty-five years in ministry he will retire on June 30, 2015.
Banner art is taken from the Christian Seasons Calendar. Thanks to our artists for 2015-2016